Image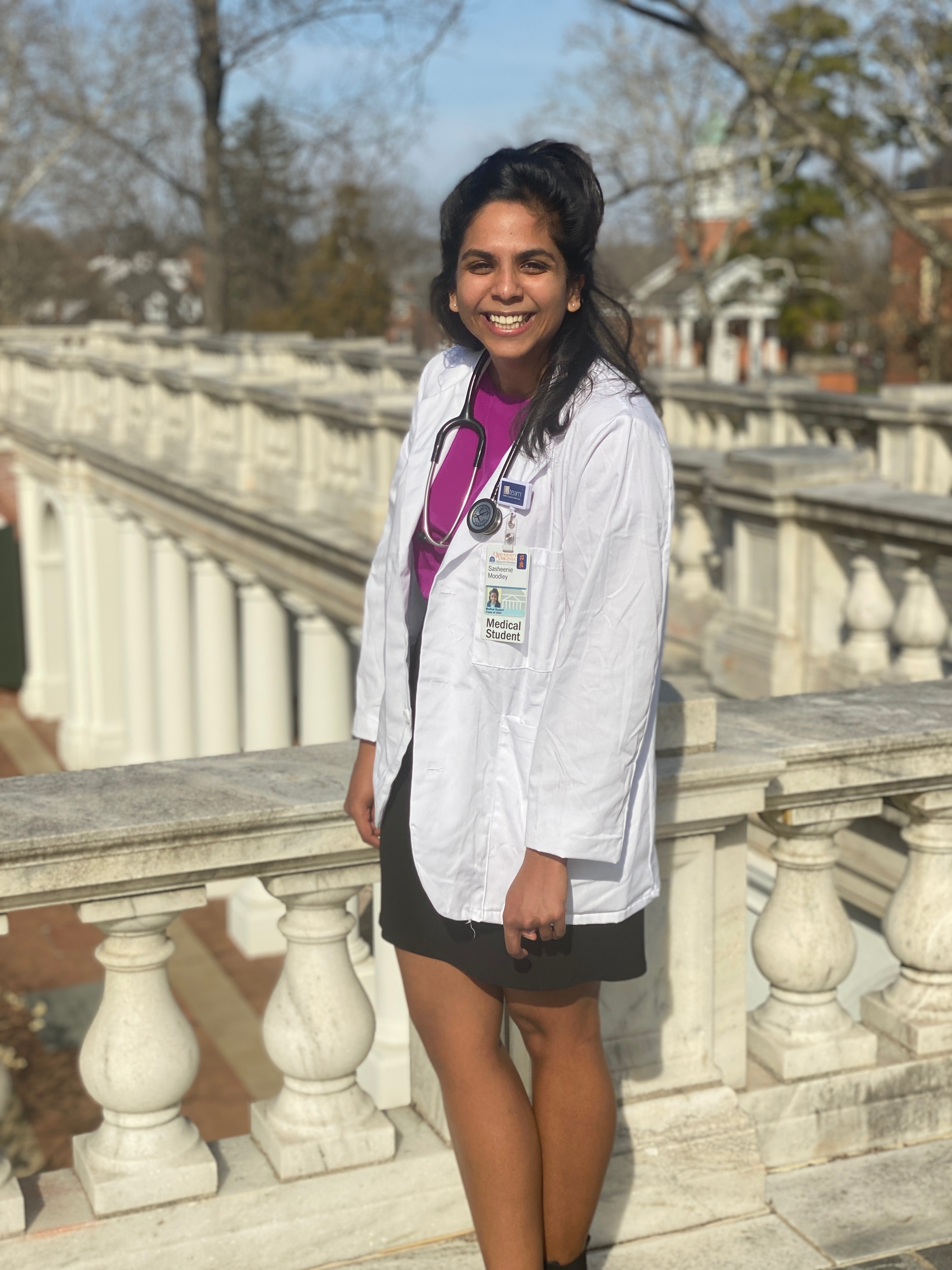 Bio
Sasheenie was born and grew up in South Africa. After completing her MPH at UVa, she pursued her PhD at the University of Oxford. She works with pregnant teenagers and teenage mothers in Botshabelo, South Africa. Her research explores what life is like - during and after teenage pregnancy – through the lens of HIV. Sasheenie is currently a medical student at the University of Virginia. Sasheenie lived on the Range 2016-2017 and again 2020-2021. 
Q&A with Sasheenie
Favorite memory on the Range? 
A spontaneous birthday party with 30 of my closest friends, champagne, and a crackling fire. 
Favorite thing about the Range? 
The intellectual diversity. Every year the Range Selections Committee does a wonderful job of attracting students from different corners of the university. The Range is, in and of itself, a 'micro' academical village. Whether the topic of discussion is politics in the UK, the type of leather making up a shoe sole, or the nationally acclaimed alcoholic beverage in South Africa, there is always something enticing to discuss. If you are someone who thinks a lot about little things, or thinks a little about a lot of things, the Range is the place for you. 
What would you change about the Range?  
Could we maybe add more indoor plumbing @ThomasJefferson?